New Service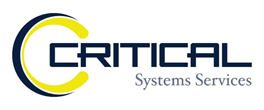 Established in 2009, strategically located in Singapore. Critical System Services (CSS) not only delivers 24 / 7 / 365 wide range of services from preventive maintenance to systems overhaul, but CSS also an authorized Mitsubishi (MHI) dealer who expertized in MHI engine services & overhaul maintenance as well as the sale of MHI spare parts.
By having the strategic partnership with manufacturer of Odyssey Battery, CSS also able to provide the best deal of batteries for supporting on your electronic components. Whatever your requirements are, you can be assured them we've got them covered.

FAQ about Generator
1.  What is generator maintenance?
It's recommended to maintain regular service checking to ensure your diesel generator – either prime or standby power – provide quality power throughout their service life. The lifecycle of power generators is well established and documented by making routine maintenance guided by the generator's manufacturer.
2.  How often should generators be serviced?
It's depends on how often you running the equipment but recommended by experts is to have monthly maintenance to keep the generator maintained in a good condition over the years. Mostly standby generators also need one every 2 years or after 200 hours of use. Our service team are ready to give better advices on this based on your conditions.
3.  What is the common problem of generator?
The most common generator problem is neglected maintenance. Just same like your car engine, it's predictable that something going to happen if you don't check the engine's components for wear and tear in addition to preventative maintenance.
4.  What is the average life of a generator?
The average life expectancy of a well-maintained service vehicle is approximately 5000 hours
5.  How many types of maintenance?
There are four general types of maintenance philosophies can be identified: Corrective, Preventive, Risk-based and Condition-based maintenance.
6.  What is Routine Maintenance?
Routine maintenance refers to any maintenance task that is done on a planned and ongoing basis. Objective is to identify and prevent problems before they result in equipment failure. Routine aintenance tasks are usually fairly straightforward.
7. What are the essential key points that you should know in diesel generator maintenance?
There are 8 key points that you shall take note on a proper diesel generator maintenance.
1. General Routine Inspection
2. Lubrication Service
3. Cooling System
4. Fuel System
5. Batteries
6. Routine Engine Exercise
7. Exhaust System
8. Clean Environment